Thanksgiving in 2020 With ProCamp
Things have been.... let's just say a little different this year.
Working from home.
A global pandemic.
Hardly any social interaction.
Eating 5 days a week at my desk.
A blending of the days between work, being stuck at home, and life events hasn't been easy. Especially this holiday season with COVID-19 on the uprise again.
The one thing that has kept me sane through it all?
Getting outside.
Movement.
Adventure in nature.
Whether it's a simple walk through the park or a hard bike ride, I tend to come alive.
So when an opportunity came to stay in an outfitted van parked on my in-laws country land over Thanksgiving how could I say no?!
Haley and I packed up our gear, food, and dog in the car and headed to Wisconsin in excitement for a new adventure.
We had no plan for our stay in the van. We'd just do what we do best.
Like...
Take an impromptu trip by the flip of a coin to the Plymouth Thanksgiving Parade.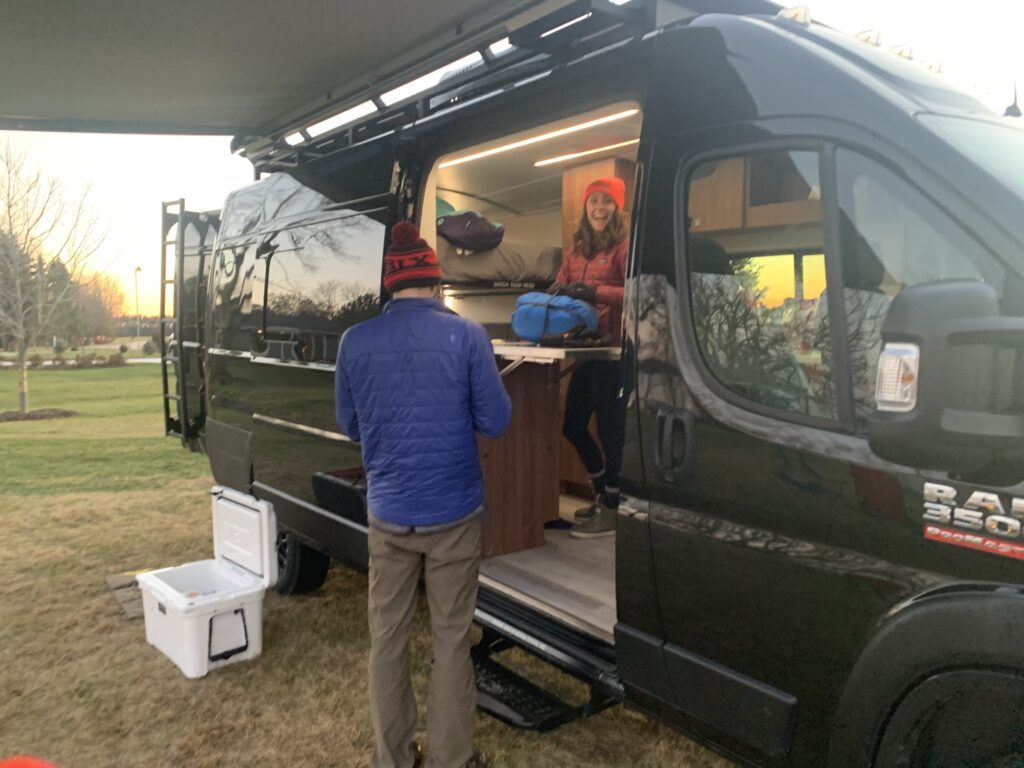 Cook a bomb ass breakfast.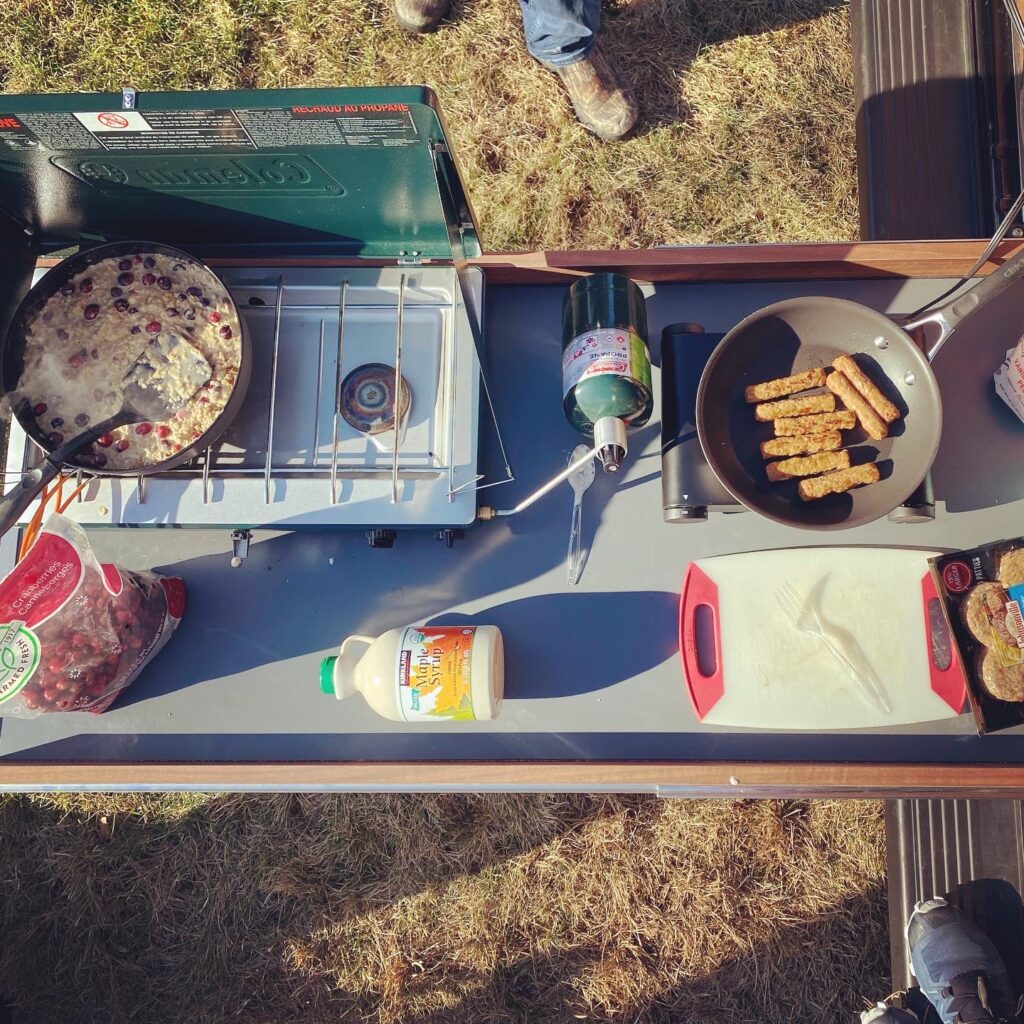 Go for a hike with our pups at the Ice age trail.
Break a sweat.
Eat some more food.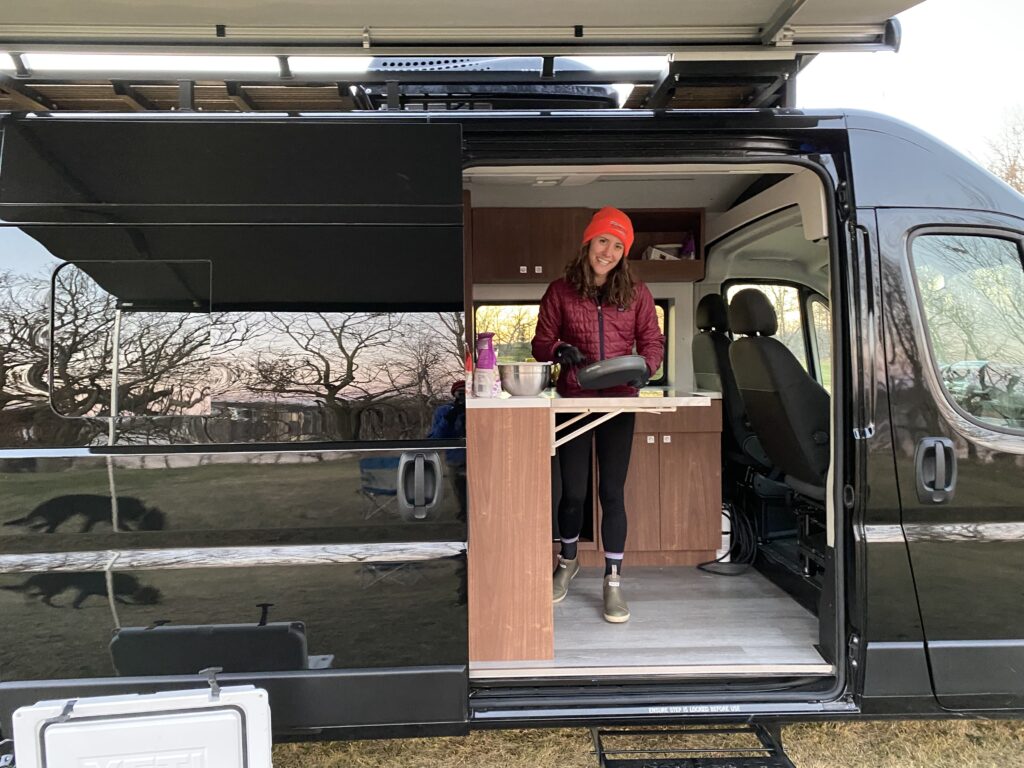 Explore our backyard.
Start a fire.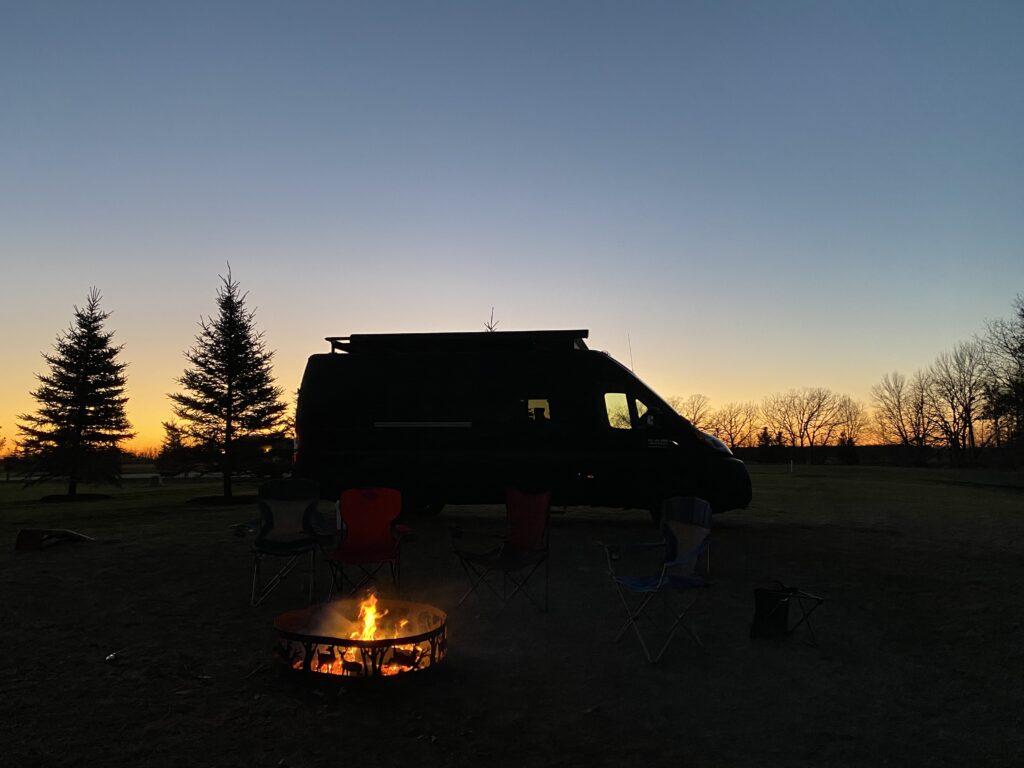 Why not some more food?
Play around on the bike.
Watch Jasper watch the sunset.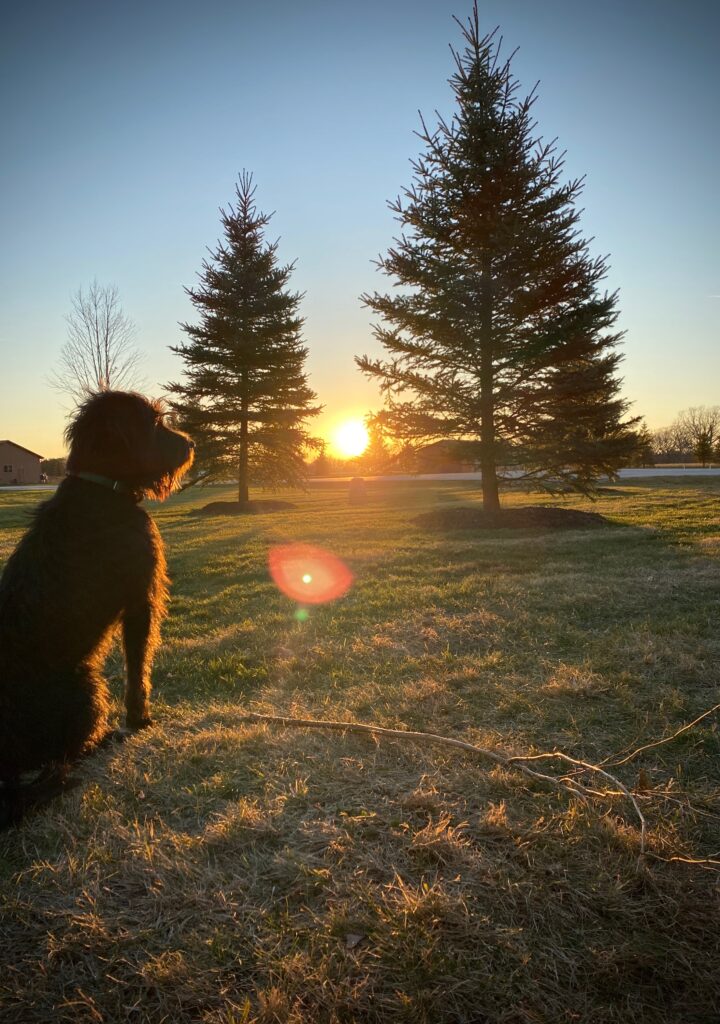 Snuggle up and enjoy each other's comfort.
Wake up and take in the sunrise from our bed.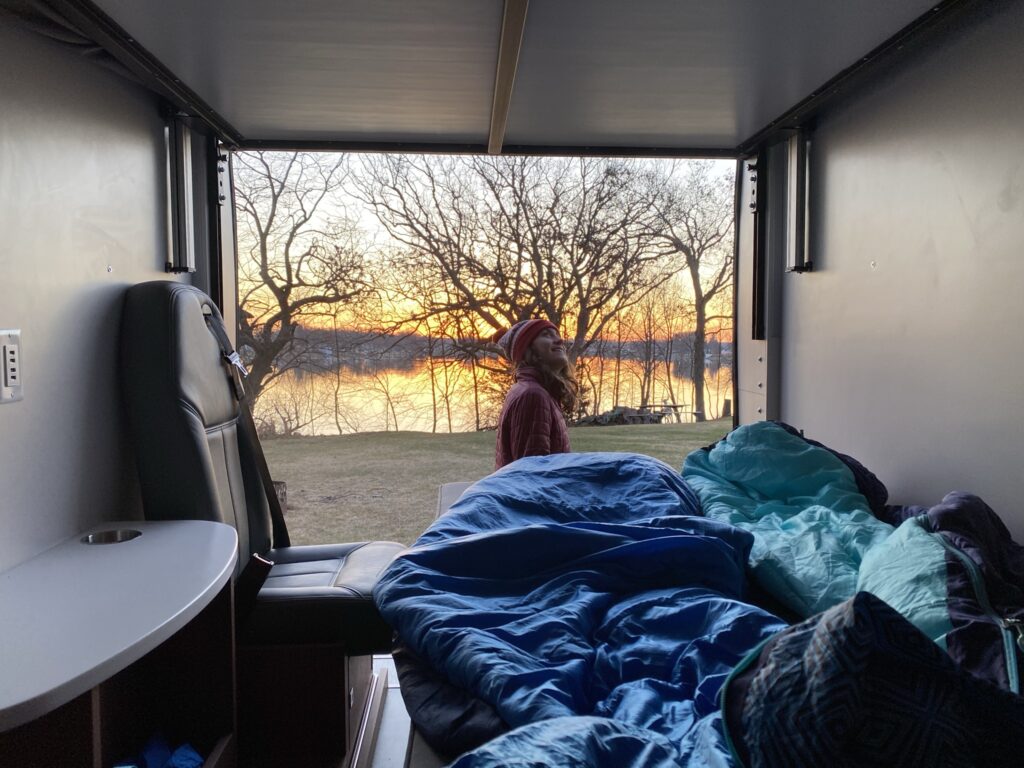 While things have certainly been a little different this year. It's also opened up the door for new adventures and possibilities.
ProCamp by Van Horn certainly fits that mold.
It's made for active lifestyle enthusiasts looking for a low-maintenance, high efficiency vehicle to support their outdoor hobbies. Whether that's biking, hiking, hunting or fishing.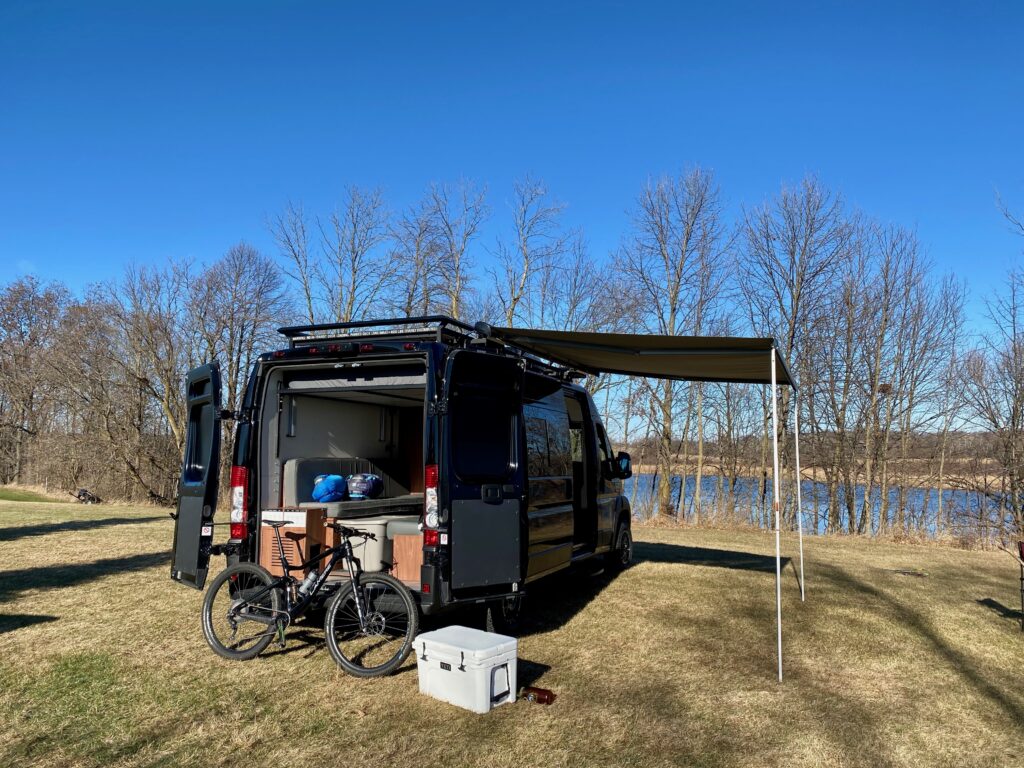 ProCamp comes equipped with a range of features from an adjustable bed, room for 4, a pull out utility tray, awning, and ample storage.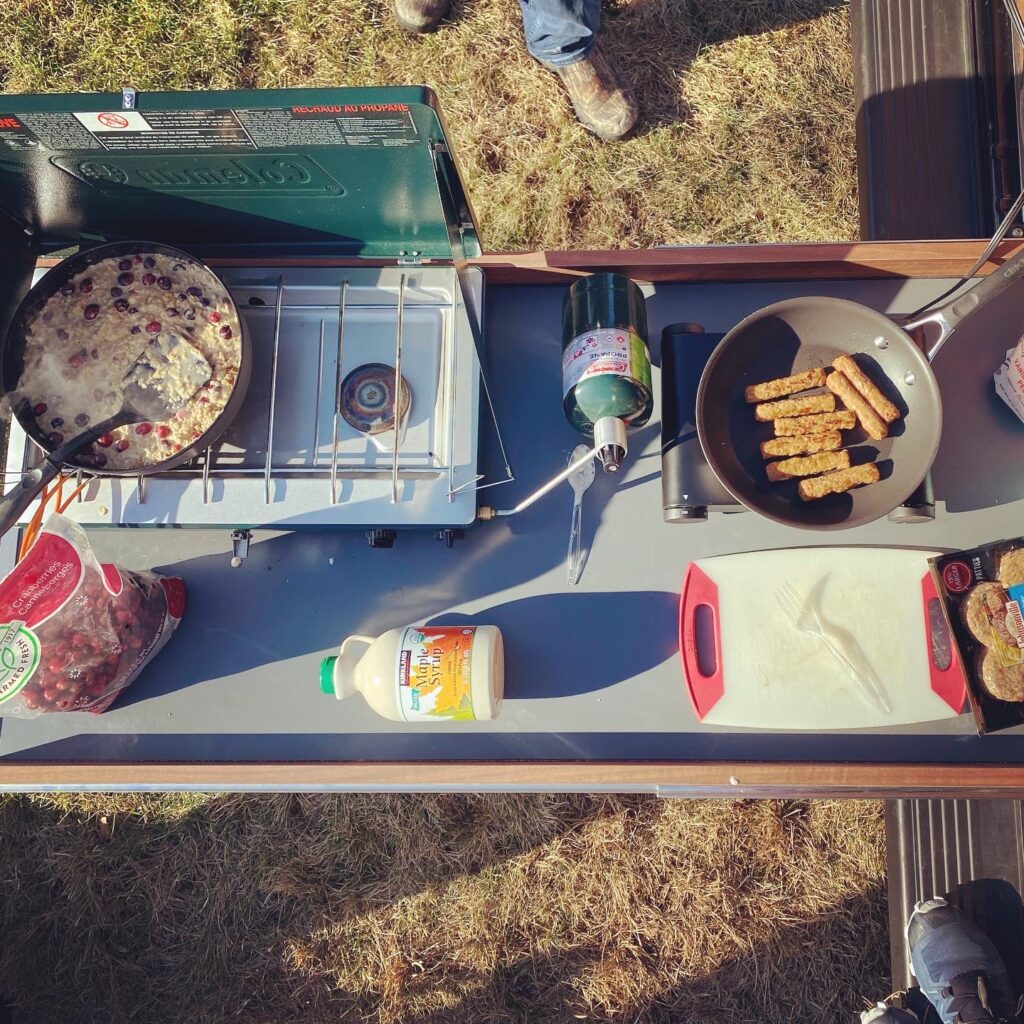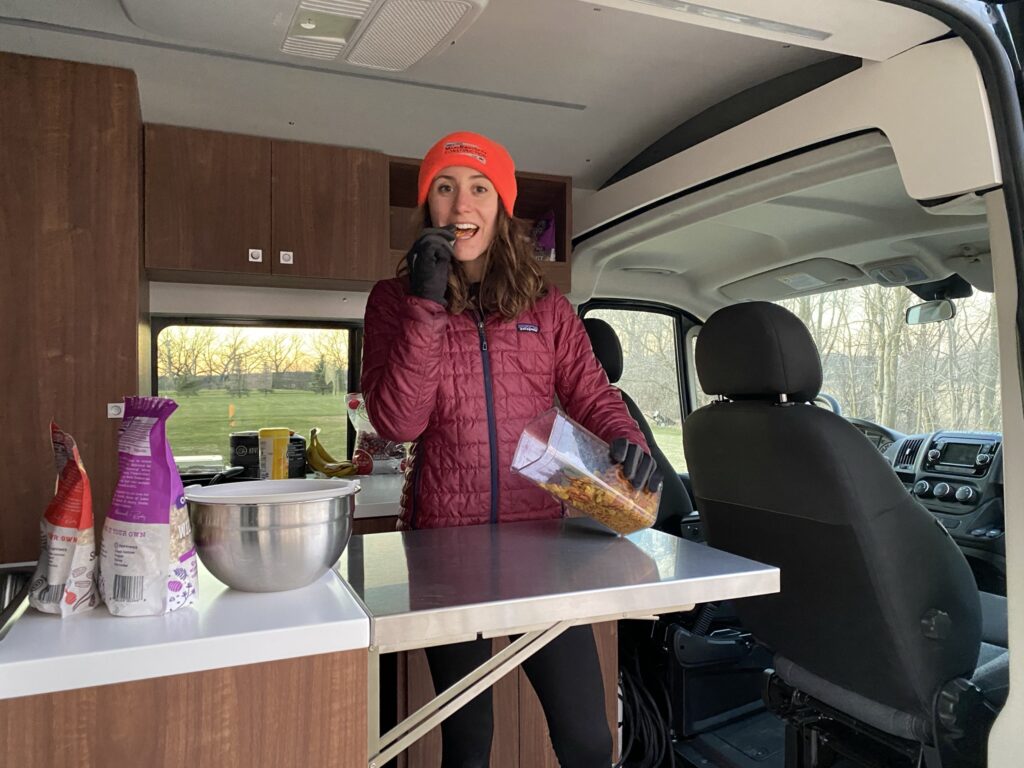 We loved how ProCamp was so easy to utilize and get in and out of. And how it helped support the things we love to do without getting in our way.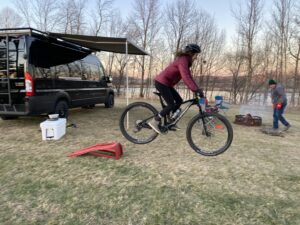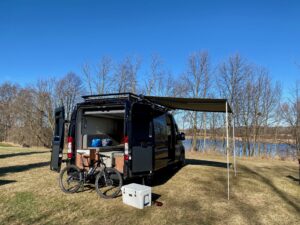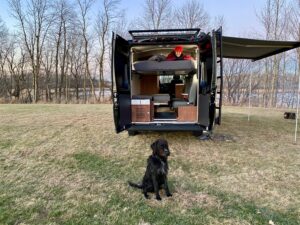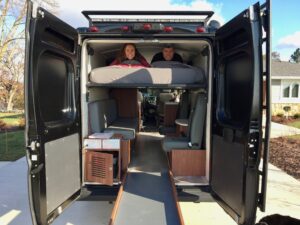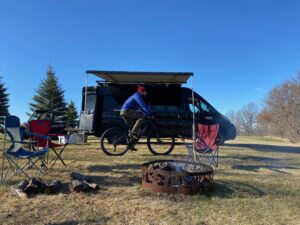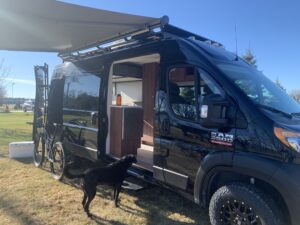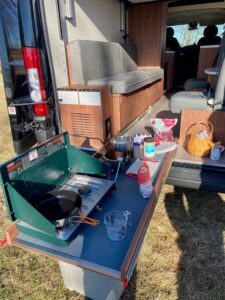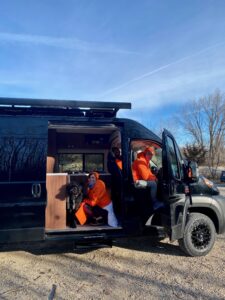 I think my brother-in-law Luke summed up ProCamp perfectly in three words:
1. Spacious
2. Ingenious (in its layout)
3. Practical
Thanks for helping us create memories over what was otherwise shaping up to be a dull Thanksgiving weekend.
We look forward to our next "different" kind of adventure together.
I'll leave this story with a quote, "The sun does not shine for a few trees and flowers, but for the wide world's joy."
Get out and play!
- Tyler and Haley